Bomzon Technology: Your Trusted Discrete Semiconductor Distributor
A discrete semiconductor distributor serves as a crucial link between semiconductor manufacturers and end-users, bridging the gap in the supply chain. Distributors play a vital role in sourcing, stocking, and delivering a wide range of discrete semiconductors to meet the diverse needs of customers. They offer valuable services such as inventory management, technical support, and logistics, ensuring a seamless procurement process and timely delivery of components.
Discrete semiconductors are individual electronic components that perform specific functions in electronic circuits. Unlike integrated circuits (ICs), which contain multiple components on a single chip, discrete semiconductors are stand-alone devices. Common types of discrete semiconductors include diodes, transistors, rectifiers, and thyristors. These components are essential for controlling and manipulating electrical signals, enabling the efficient operation of various electronic systems.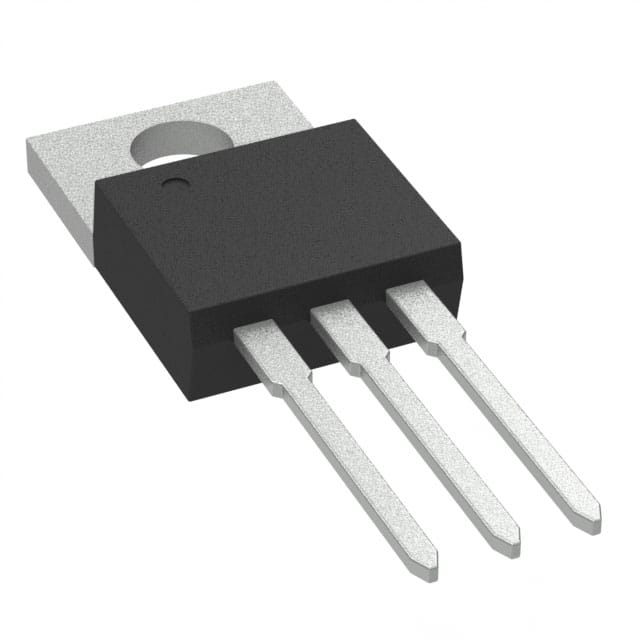 Trusted Discrete Semiconductor Distributor: Customized Solutions
In the rapidly evolving world of technology, businesses often require customized solutions to meet their unique requirements. When it comes to discrete semiconductors, finding a trusted distributor that can provide tailored solutions is crucial. Bomzon Technology has emerged as a reliable partner, offering a comprehensive range of customizable options for businesses seeking discrete semiconductor components.
By following the steps outlined below, you can collaborate effectively with Bomzon Technology's experts, benefit from their extensive customization options, and ensure the quality and reliability of the final product. Embrace the power of customized solutions and drive your project's success with Bomzon Technology as your trusted partner in the world of discrete semiconductors.
1. Understanding Your Requirements:
The first step towards obtaining a customized solution from Bomzon Technology is to clearly define your requirements. Identify the specific features, performance parameters, and functionalities that your project demands. Consider factors such as voltage ratings, current capabilities, package types, and other technical specifications that are crucial to your application. By providing detailed information about your needs, you enable Bomzon Technology to accurately match your requirements with the right components and customization options.
2. Collaborating with Experts:
Once you have outlined your requirements, Bomzon Technology's team of experts will work closely with you to understand the intricacies of your project. They possess deep knowledge and experience in discrete semiconductors, allowing them to offer valuable insights and suggest appropriate customization options. Collaborating with these experts will help you make informed decisions about the best-suited components, ensuring that the final solution meets your expectations and performance standards.
3. Customization Options and Solutions:
Bomzon Technology offers a wide range of customization options to address your specific needs. These options may include modifications to package types, pin configurations, voltage ranges, temperature ranges, or any other aspect that requires adaptation. The company's extensive network of manufacturing partners and in-house capabilities enables them to deliver tailored solutions efficiently. With Bomzon Technology, you can expect a comprehensive suite of customization options, ensuring that the final product aligns perfectly with your requirements.
4. Quality Assurance and Testing:
Bomzon Technology places a high emphasis on quality assurance and testing to ensure the reliability and performance of its customized solutions. Through rigorous testing procedures, they verify the compliance of the customized components with industry standards and your project's specific requirements. This meticulous approach guarantees that the delivered solutions meet the highest quality benchmarks, providing you with peace of mind and confidence in your project's success.
5. Timely Delivery and After-Sales Support:
Bomzon Technology understands the importance of timely delivery for businesses working on time-sensitive projects. With streamlined logistics and efficient supply chain management, they ensure prompt delivery of customized components. Moreover, their commitment to customer satisfaction extends beyond delivery. Bomzon Technology provides comprehensive after-sales support, assisting with any technical issues or inquiries that may arise during the implementation of their solutions.
Bomzon Technology: Your Trusted Discrete Semiconductor Distributor Partner:
Bomzon Technology understands the importance of competitive pricing in today's market. They strive to offer their customers cost-effective solutions without compromising on quality. Leveraging their strong relationships with manufacturers and their expertise in supply chain management, Bomzon Technology optimizes costs and passes on the benefits to their customers. By working closely with businesses, they can tailor their pricing strategies to meet specific budgetary requirements, ensuring a win-win partnership.
When it comes to discrete semiconductor distribution, Bomzon Technology stands out as a reliable and customer-centric supplier. Here's why they are the ideal choice for your sourcing needs:
1. Vast Product Range: Bomzon Technology offers an extensive portfolio of high-quality discrete semiconductors from renowned manufacturers worldwide. Their comprehensive product range ensures that customers can find the right component for their specific application, regardless of industry or project complexity.
2. Quality Assurance: Bomzon Technology is committed to delivering products that meet the highest quality standards. They work closely with trusted suppliers and perform rigorous quality checks to ensure that every component they supply is authentic, reliable, and performs optimally in the intended application.
3. Technical Expertise: The team at Bomzon Technology comprises experienced professionals with in-depth knowledge of discrete semiconductors. They provide expert technical support, assisting customers in selecting the right components, resolving technical queries, and optimizing designs for enhanced performance and reliability.
4. Efficient Logistics: Bomzon Technology understands the importance of timely delivery. With a robust logistics network, they ensure that orders are processed swiftly and components are shipped securely to customers' desired locations, reducing downtime and keeping projects on track.
5. Customer Satisfaction: Bomzon Technology places a strong emphasis on customer satisfaction. They strive to build long-term relationships by understanding customers' unique requirements and providing personalized solutions. Their responsive customer support team ensures prompt assistance and effective communication throughout the procurement process.
Conclusion
In the world of discrete semiconductors, finding a trusted distributor is crucial for successful project implementation. Bomzon Technology emerges as a reliable partner, offering a vast product range, quality assurance, technical expertise, efficient logistics, and exceptional customer service. By choosing Bomzon Technology as your discrete semiconductor distributor, you can streamline your sourcing process, gain access to top-notch components, and enjoy the peace of mind that comes from partnering with a reputable industry leader.