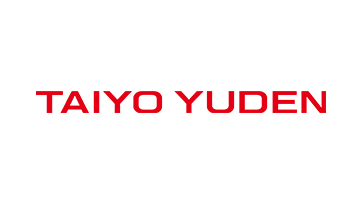 Taiyo Yuden
TAIYO YUDEN, established in 1950, has been engaged in research, development and production of capacitors, inductors, circuit modules, and SAW/FBAR devices under the philosophy that the process of product commercialization should start with material development. TAIYO YUDEN's extensive range of products demonstrates world-leading support of development and progress in the information technology and electronics industries. In addition, TAIYO YUDEN is proactively pursuing and expanding business activities into energy-related fields as well as strengthening their position in existing applications such as smartphones, PCs and TVs.
We are confident in your business
After many years of development, we have a large stock in stock, reasonable price and fast delivery. Therefore we stock millions of hard-to-find parts from trusted resources.
Bom Service: Small batch, non-MOQ bom service and sample requests are supported. Save your money and time!
Technical Support: Products selection \ Replacement \ Turnkey Solution Professional FAE team provide technical advise.
Quality Assurance: Professional testing equipment and authoritative certifications.
Stock Offer: 50+ stock line cards, over 100,000 stock line items. One day release order.