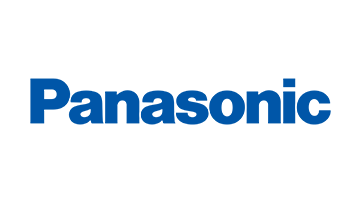 Panasonic
Panasonic Industrial Devices Sales Company of America is the industrial components and electronic devices division of Panasonic Corporation of North America. Panasonic Industrial Devices Sales Company of America provides key components that power the home appliances, consumer electronics, computers, communications, and commercial and healthcare products used by millions of people each day. Our wide offering of high-quality industrial products, global manufacturing, and advanced research and development facilities as well as our commitment to customer service make us a preferred vendor to the world's most famous original equipment manufacturers of high-tech electronic products. From the smallest resistor to the highest technology wireless communications modules, Panasonic offers it all! Choosing Panasonic means more than selecting a name you know and trust. It means choosing the best quality components the industry can offer.
We are confident in your business
After many years of development, we have a large stock in stock, reasonable price and fast delivery. Therefore we stock millions of hard-to-find parts from trusted resources.
Bom Service: Small batch, non-MOQ bom service and sample requests are supported. Save your money and time!
Technical Support: Products selection \ Replacement \ Turnkey Solution Professional FAE team provide technical advise.
Quality Assurance: Professional testing equipment and authoritative certifications.
Stock Offer: 50+ stock line cards, over 100,000 stock line items. One day release order.