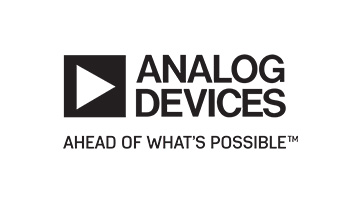 ANALOG DEVICES
Analog Devices has built one of the longest standing, highest growth companies within the technology sector utilizing cultural pillars such as innovation, performance, and excellence. Acknowledged industry-wide as the world leader in data conversion and signal conditioning technology, Analog Devices serves over 100,000 customers, representing virtually all types of electronic equipment. Celebrating over 50 years as a leading global manufacturer of high-performance integrated circuits used in analog and digital signal processing applications, Analog Devices is headquartered in Norwood, Massachusetts, with design and manufacturing facilities throughout the world. Analog Devices' is included in the S&P 500 Index. Analog Devices acquired Hittite Microwave Products. Analog Devices portfolio now spans the entire frequency spectrum of RF, microwave and millimeter wave.
We are confident in your business
After many years of development, we have a large stock in stock, reasonable price and fast delivery. Therefore we stock millions of hard-to-find parts from trusted resources.
Bom Service: Small batch, non-MOQ bom service and sample requests are supported. Save your money and time!
Technical Support: Products selection \ Replacement \ Turnkey Solution Professional FAE team provide technical advise.
Quality Assurance: Professional testing equipment and authoritative certifications.
Stock Offer: 50+ stock line cards, over 100,000 stock line items. One day release order.