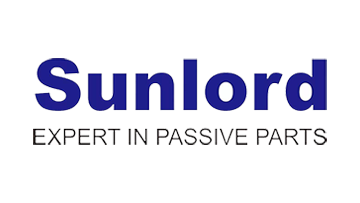 Sunlord
Established in 2000, Sunlord (SSE: 002138) is a leading technology developer for the passive component industry, working across multilayer chip inductor, wire wound chip inductor, common mode choke, varistor, NTC thermistor, LC filter, chip antenna, ASM, transformer and Tantalum Capacitors. Our product lines have been widely applied to communications, consumer, computer, lighting, security, smart grid, medical equipment, automotive, aerospace and etc.
We are confident in your business
After many years of development, we have a large stock in stock, reasonable price and fast delivery. Therefore we stock millions of hard-to-find parts from trusted resources.
Bom Service: Small batch, non-MOQ bom service and sample requests are supported. Save your money and time!
Technical Support: Products selection \ Replacement \ Turnkey Solution Professional FAE team provide technical advise.
Quality Assurance: Professional testing equipment and authoritative certifications.
Stock Offer: 50+ stock line cards, over 100,000 stock line items. One day release order.