Japan's bad weather causes frequent accidents in semiconductor factories, and the supply of these two types of chips will be affected!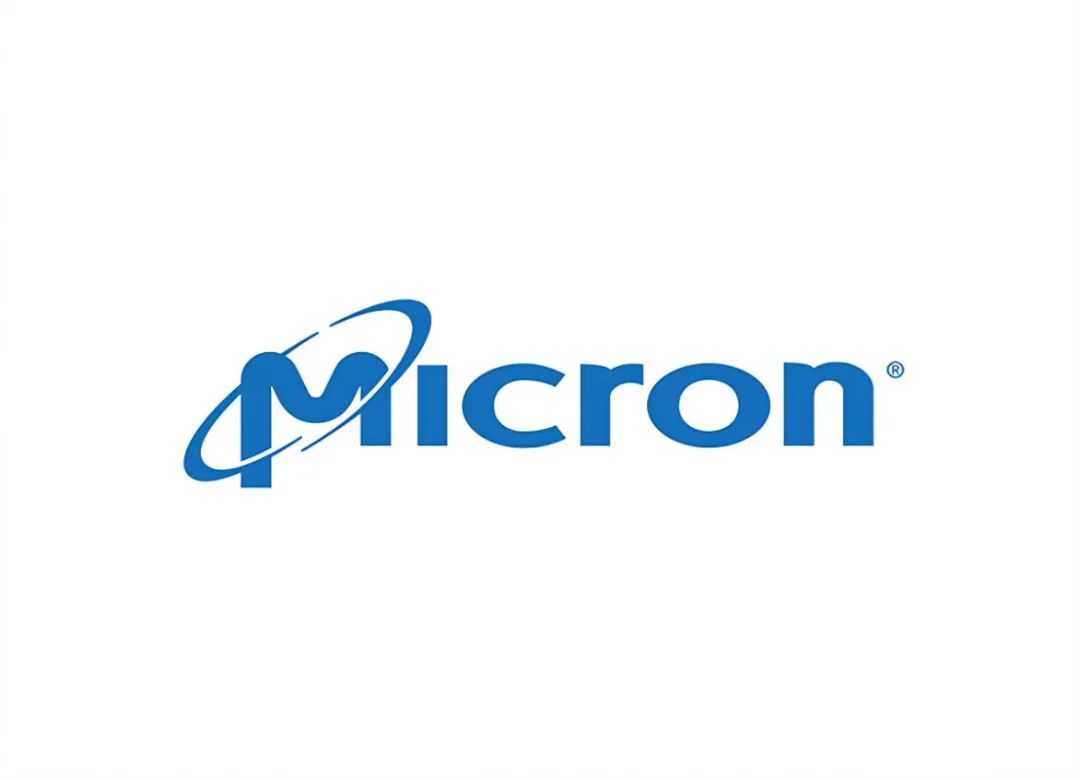 On July 12, Micron Technology reported that Micron's DRAM factory in Hiroshima, Japan was affected by bad weather and experienced a long-term power outage!
It is understood that the power outage has had a certain impact on Micron's DRAM production equipment. Some production facilities have been shut down and have begun to recover recently, but they can only recover to a low level at present.
As for the loss of this power outage, Micron is still investigating. For semiconductor production, power outages may cause problems with the wafers being produced. It is necessary to judge whether they meet the quality standards, otherwise they can only be scrapped.
Micron expects production and wafer scrapping in Q4 FY 2022 and Q1 FY 2023 to have an impact on memory supply, and it is uncertain how much. Micron is currently assessing the impact on near-term supply and is working to leverage existing inventory and its remaining network of DRAM fabs to meet critical customer requests. Micron will provide updated information to its customers as the situation warrants.
Earlier news, industry research company TrendForce reported that in the second quarter of this year, the average contract price of DRAM memory, the main memory chip, fell by 10.6% year-on-year, the first drop in two years, and the price of another memory chip, NAND, was not much better. Prices are also fluctuating.
Not only did it drop in the second quarter, but the current third quarter will be even worse. TrendForce predicts that the average contract price of memory will drop by 21% month-on-month, while the price of NAND flash memory will drop by 12% month-on-month.

Not only did Micron's factories in Japan shut down due to weather, but according to the news on July 6, Renesas Electronics also issued an important warning on its official website. The company's Kawajiri factory in Kumamoto City, Kumamoto Prefecture caused localized thunderstorms due to the No. 4 Typhoon Avery. The power line was struck by lightning, causing an instantaneous voltage drop, causing the Kawajiri plant to temporarily shut down from July 5. It is understood that the Kawajiri factory produces automotive MCUs and other products.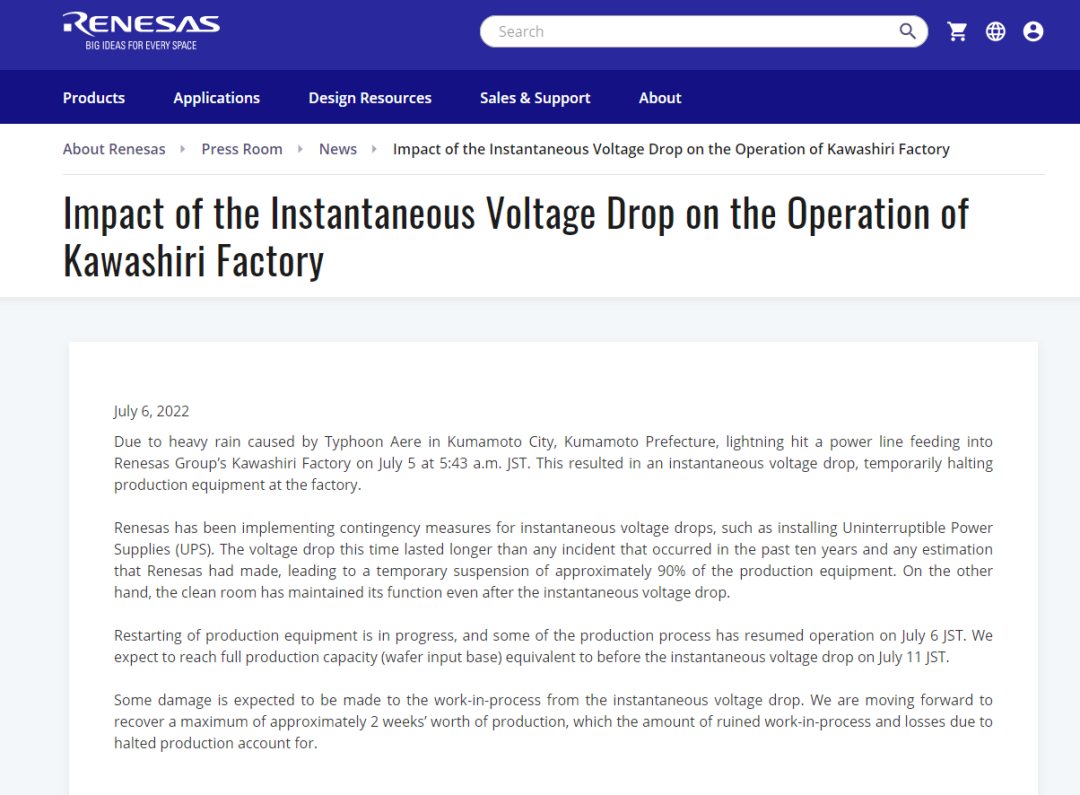 Renesas pointed out that in order to prevent the instantaneous voltage drop, the company has introduced countermeasures such as UPS (uninterruptible power supply system), but the duration of this voltage drop is much longer than what has happened in the past 10 years and the company's estimates, resulting in about 90% of the equipment downtime.
Renesas said that it has restarted production equipment and some projects, and has restarted production from the 6th. It is estimated that the production capacity will return to the level before the shutdown (before the instantaneous voltage drop) on July 11.
Renesas pointed out that when the instantaneous voltage drop occurs, the semi-finished products (work-in-process) that are being produced on the production line of the Kawajiri plant are estimated to be partially destroyed. weekly production.
Similarly, it is understood that the Renesas Electronics factory was also affected by a low earthquake with a magnitude of 5 in the Kyushu area of ​​Japan on the evening of June 26.
Renesas Electronics said its Kawashiri factory (Kumamoto City, Kumamoto Prefecture) and Nishiki factory (Nishiki Town, Kumamoto Prefecture) were located near the epicenter, but the buildings, utilities and manufacturing equipment at the factories were not damaged and both factories continued to operate. It's just that some equipment stopped working at the Kawashiri factory. But Renesas' overall supply chain, including suppliers and partner companies, had no impact.